Brand Kalenji
Kalenji

---

Founded
2004
Founder
Jean-Charles Monot
Slogan
Find your rhythm, enjoy your run
Manufacturer country
France
Head office
France, Villeneuve d'Ascq
Head
Angelica Thiebaud
Parent company
Decathlon
Website
kalenji.fr
Kalenji brand is a running products brand created in March 2004 in France. The brand is owned by Decathlon.
Kalenji offers a wide range of running gear for all distances and terrains, such as road running and trail running.
The brand is based in Villeneuve-d'Ascq, near Lille in the north of France.
According to the brand itself, the focus of Kalenji is a runner. Kalenji adhere to three main principles: functionality, safety, and convenience. The process of creating each product begins with studying the needs of runners and observing their training process. The company asks itself what functional requirements the athletes place on the product before, during, and after the race in order to create the products of the highest quality.
Kalenji brand partners include well-known runners who are involved in product development and testing.
Kalenji Brand Partners
Stephane Diagana - World 400m Hurdles Champion 1997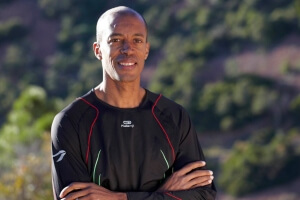 Thierry Breuil - Trail Team Champion 2011.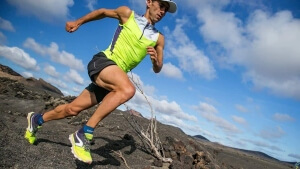 Benjamin Malaty - France's top finisher at the 2013 Paris Marathon in 2h 12sec.
Julien Bartoli - France's top finisher at the 2014 Berlin Marathon in 2h 24min. 39sec.
Sophie Duarte - European Cross Country Champion 2013.
Isabelle Jaussaud - top finisher at Templiers 2010 (71 km).
History
The Kalenji brand was initially intended for creating walking and running products, but in 2008 Kalenji was split into two specialty brands. Kalenji became a brand dedicated exclusively to running products, and a new brand, Newfeel, was created to produce walking products. One of Kalenji's flagship shoes, known as Newfeel, has been renamed and is now called Eliofeet.
Brand Name
The Kalenji brand is named after Kenya's Kalenji tribe.
Since the mid-1960s, Kenyan athletes have won major awards in international athletics, from the 800 meters to the marathon; the vast majority of these Kenyans were from the Kalenji tribe. Since 1980, about 40% of the top rewards available to men in international athletics at these distances (Olympic medals, World Championships medals, and World Cross Country Championships awards) have been earned by athletes from Kalenji.
Their lifestyle contributes to achieving high results in running. The Kalenjin live on the high plateaus in the Rift Valley province.
Men graze cattle, and children help them from age five. Raking herds and rushing to school, they run several tens of kilometers every day and, as a result, already in their youth, they are perfectly physically developed.
Because of their outstanding sporting achievements, the Kalenji are sometimes referred to as the "Running Tribe".